KhSC's Youth Council announced the results of the annual Best Young Employee contest for 2012.
Twelve KhSC employees representing Salyut Design Bureau, Space Rocket Factory (RKZ) and "Khrunichev Telecom" who scored the most points in the qualifying stage of the contest entered the final part of the competition. Young professionals addressed the panel chaired by the Deputy Director General for Personnel E.M. Karachenkov. The finalists spoke about their accomplishments and results for 2012.
As a result of the secret ballot the first place was awarded to Alexander N. Solovyov, an engineer from Salyut Design Bureau; second place to a Salyut Design Bureau process engineer Olga V. Nikolaeva, and the third place – Lylia R. Begisheva, designer from Salyut Design Bureau.
Incentive prizes were awarded to: Ksenia N. Boldyreva, a software engineer from "Khrunichev Telecom";  Salyut Design Bureau designer Julia N. Gerasimova, and an RKZ engineer Mikhail D. Romanenko.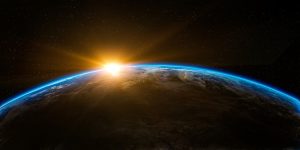 Seven young business leaders competed for the title of "KhSC Best Young Manager". Selection panel for this category was headed by Deputy Director General for Research and Development,  V.N. Ivanov.
At the end of participants' presentations the panel chose the best by secret ballot. First place went to the DB Salyut Unit K212 Section Chief, Denis V. Kolesnik; second place – Denis E. Zharkov, deputy production manager for RKZ shop 21; and the third place was shared between Andrey V. Ignatov, senior foreman at RKZ and the head of Section 840 at "Khrunichev Telecom", Dmitri A. Zabegalin.
The winners will be awarded cash prizes, as well as recommendations for promotions.